die Straße
what the Harrel-RacingStandard is made of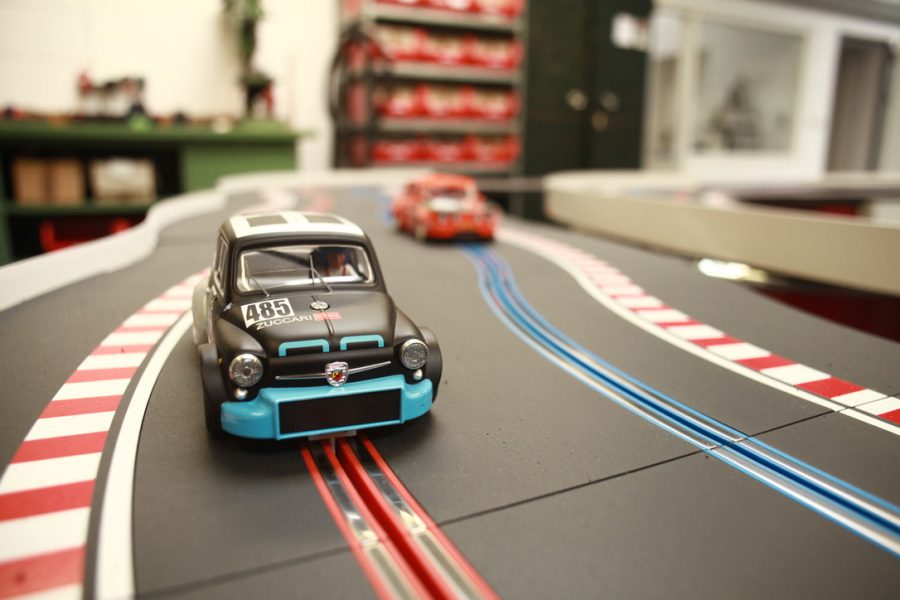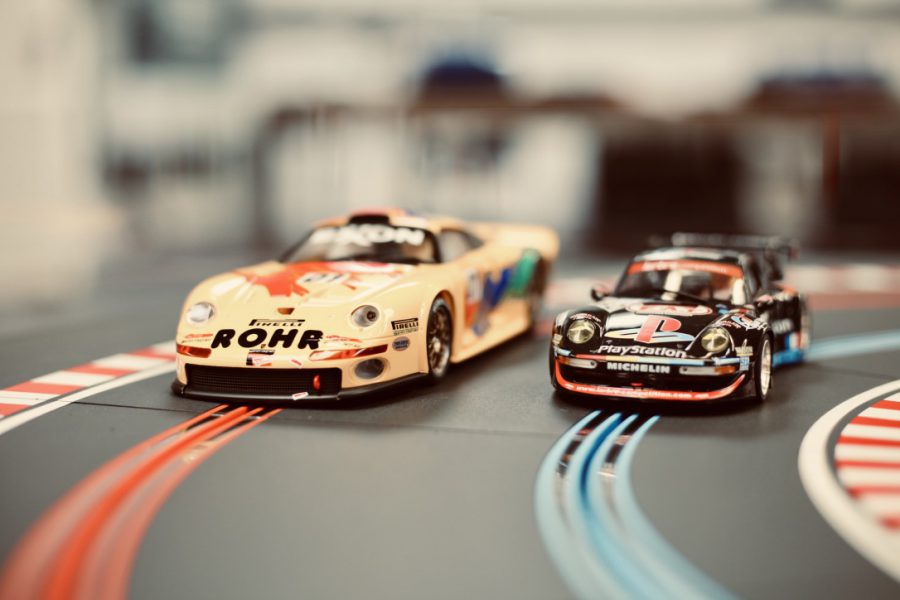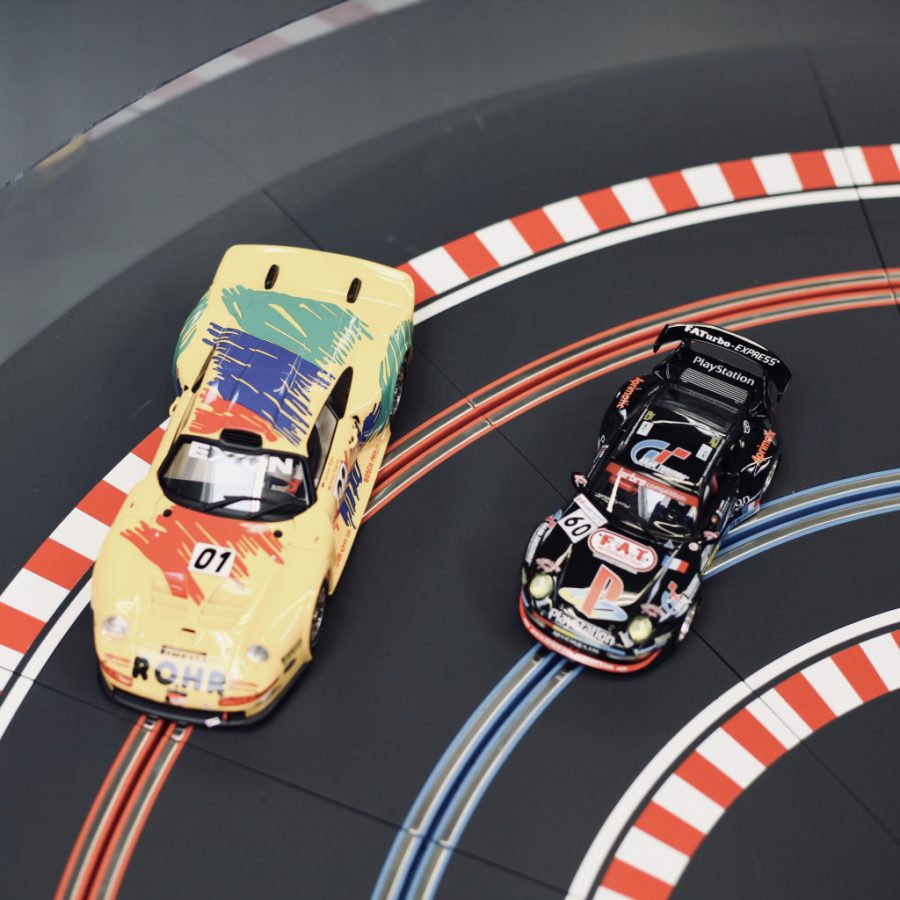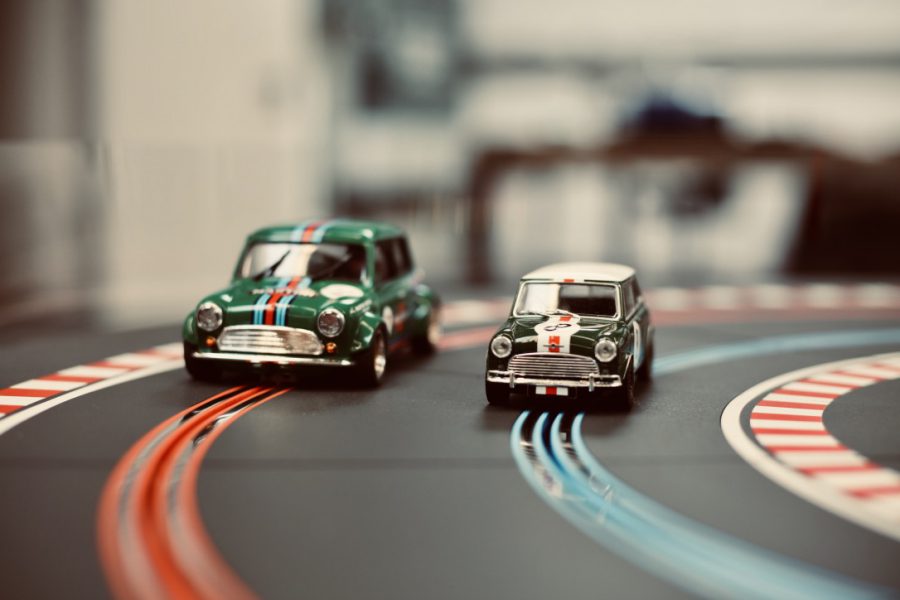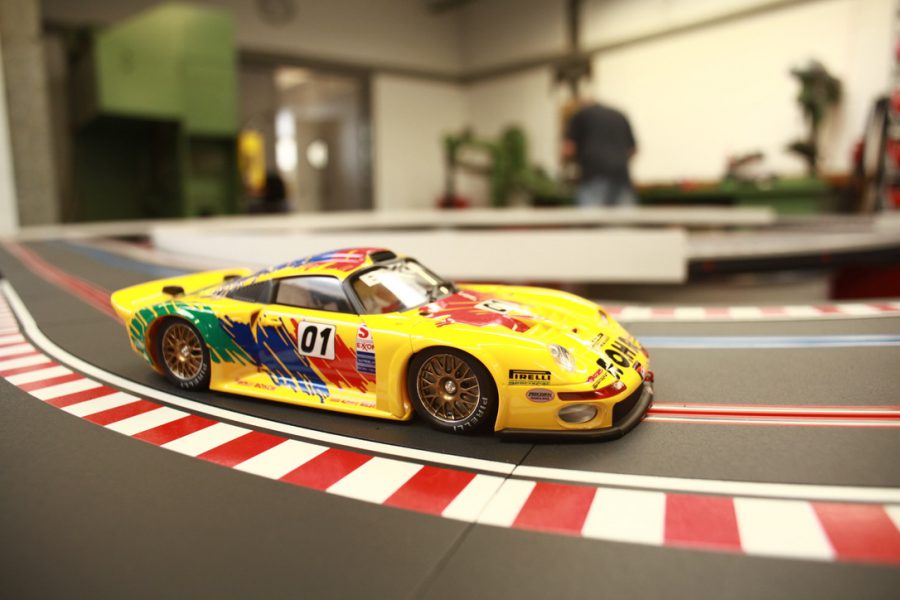 the base
The basis of the Harrel-RS road modules consists of black MDF, a material used in furniture construction. Cut-outs are milled from all sides into the material. Later plastic components will be placed in there. Milling is carried out with computer-controlled machines in order to achieve a permanently precise quality.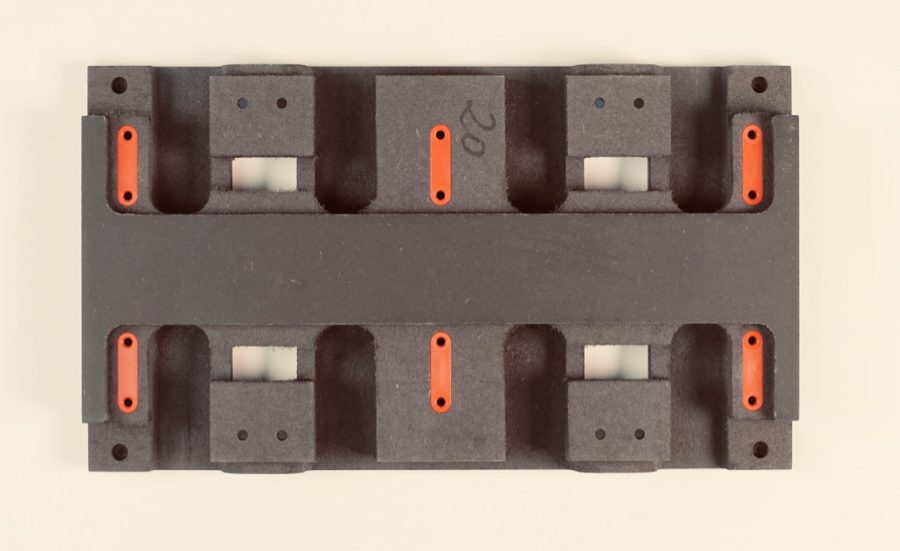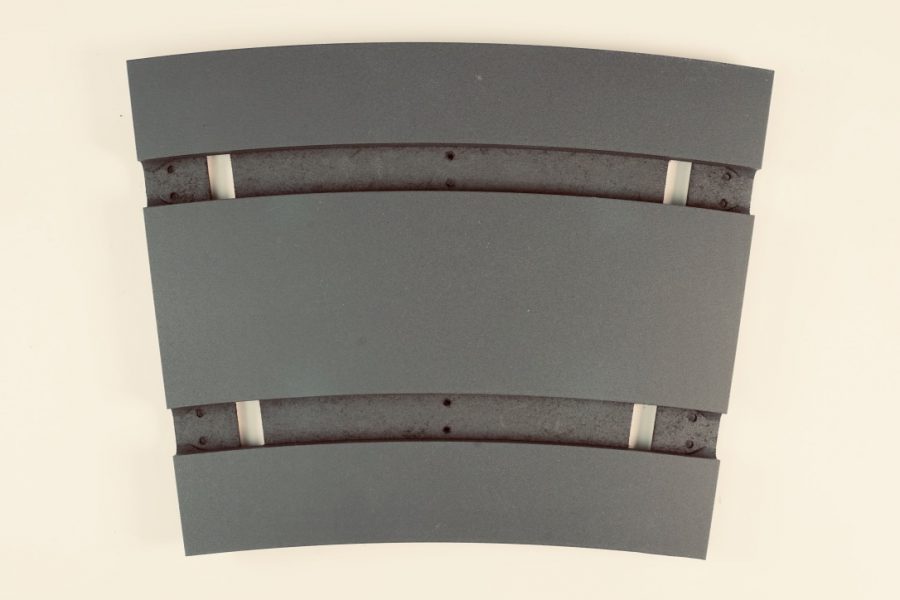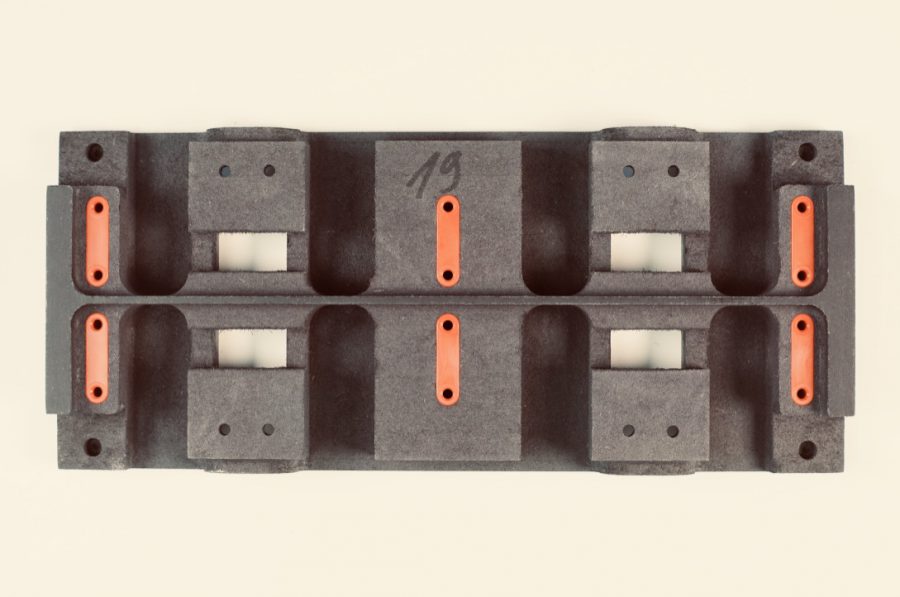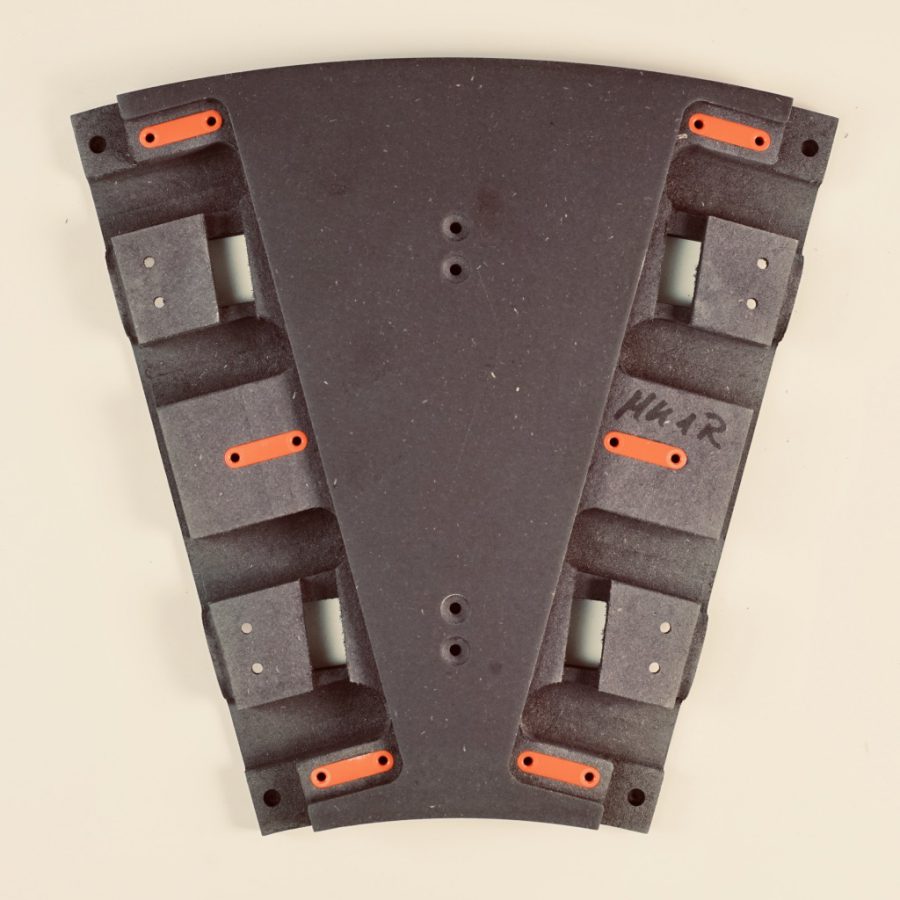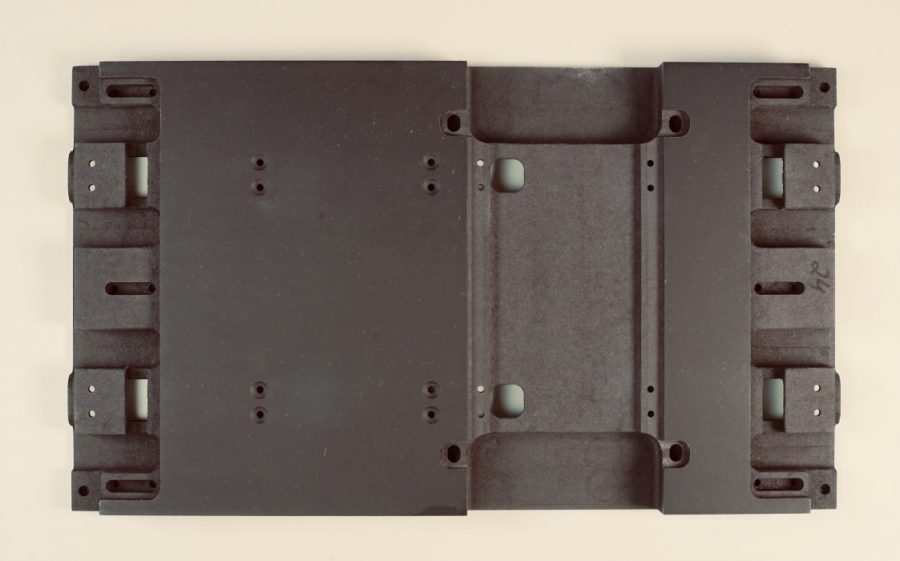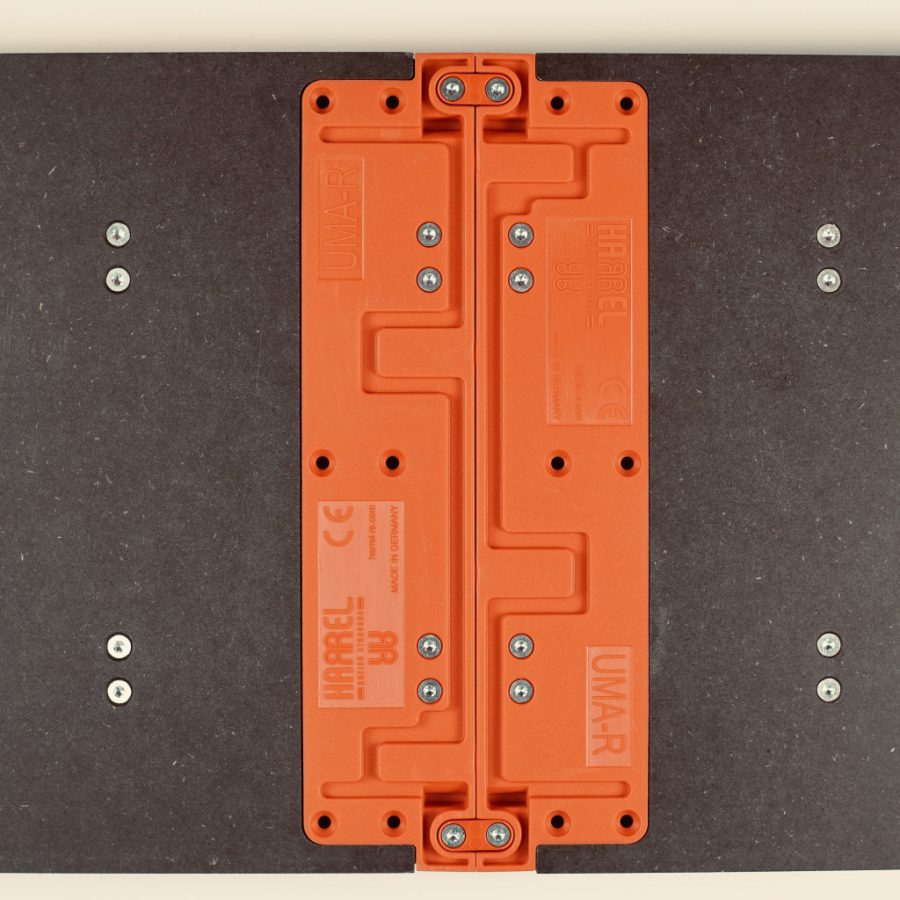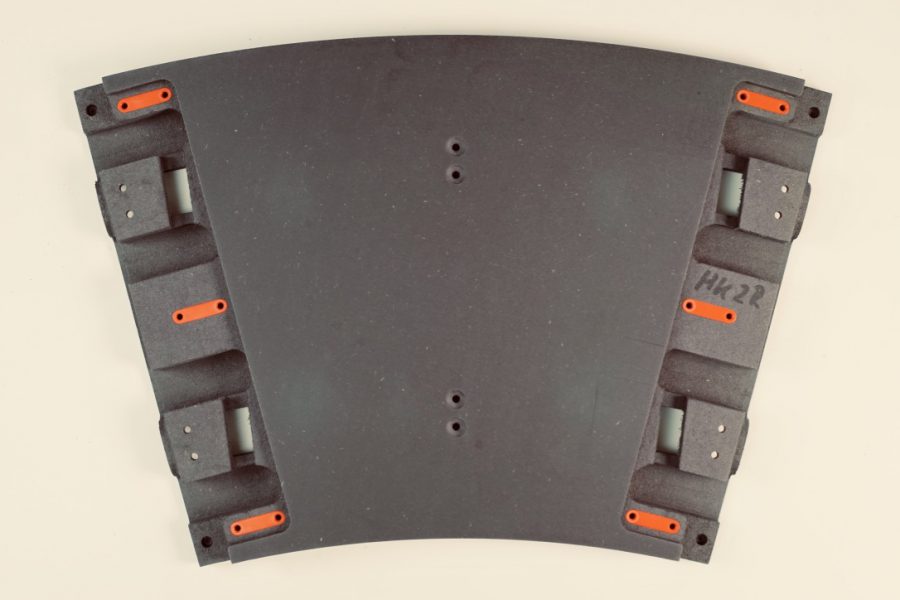 "That's not possible" – That's possible!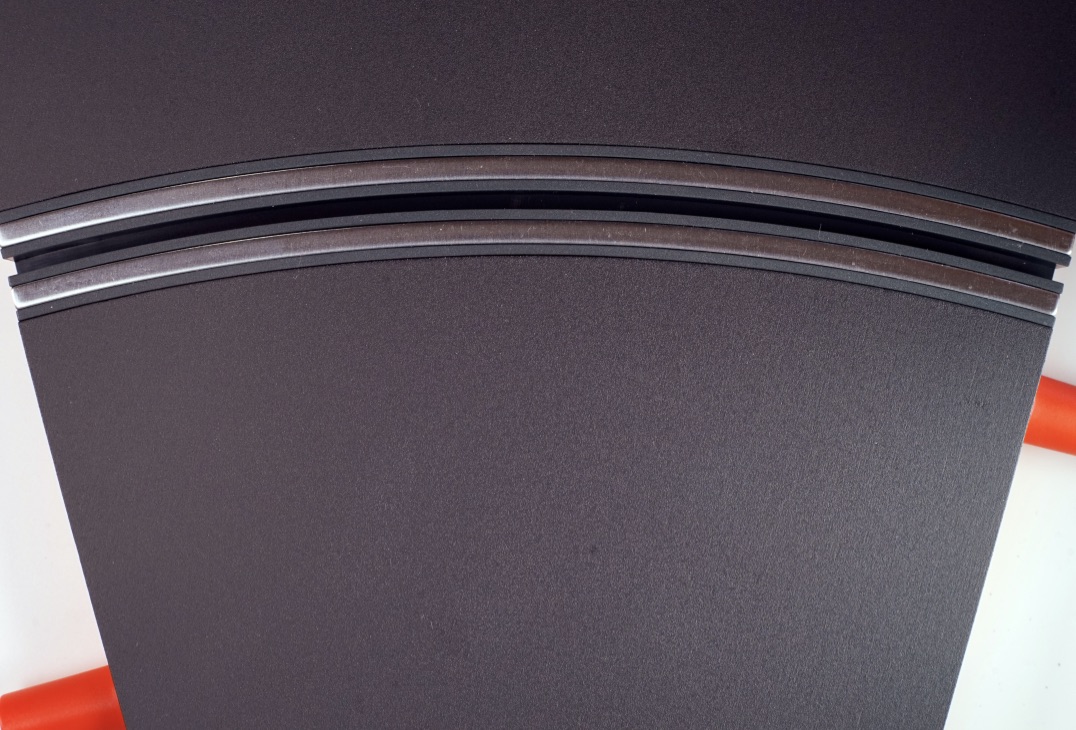 the surface
All wooden parts of the Harrel-RS are completely sealed with a clear lacquer. This protects the modules from moisture. Rain racing should not be simulated with a Harrel-RS though, just because of the current-carrying parts. The roadway is coated with a special varnish to which quartz sand is added. This results in an asphalt-like surface and provides excellent road grip.
the plastic
The plastic we process is far more than, well just plastic. All plastic parts used in the Harrel-RS modules are injection moulded from a high-performance polyamide reinforced with very small glass balls. This material stands for an enormous wear and break resistance and is nearly indestructible.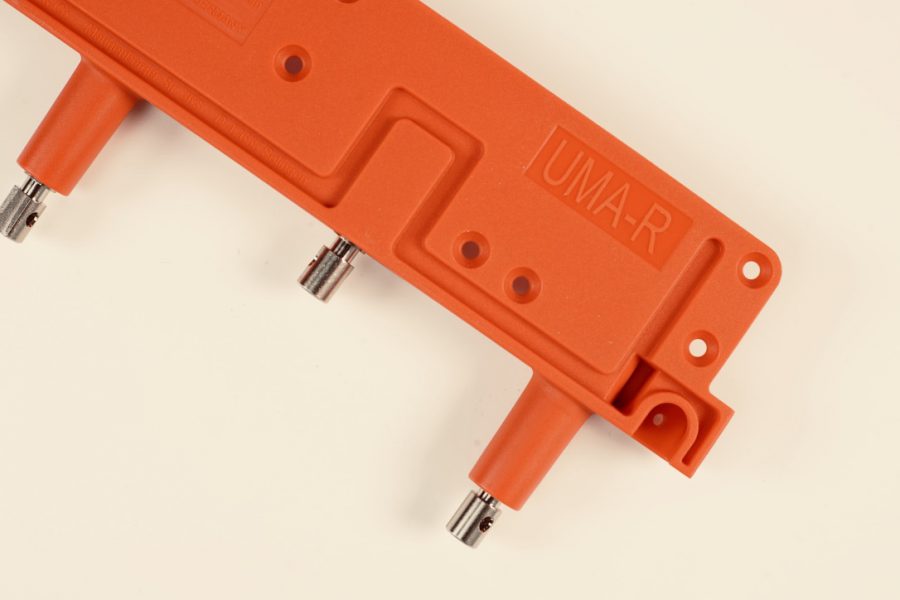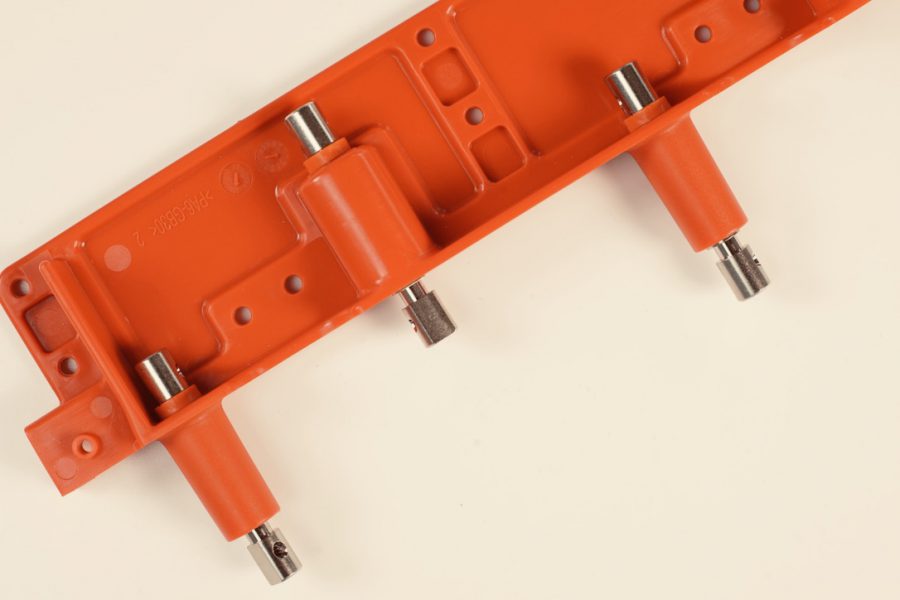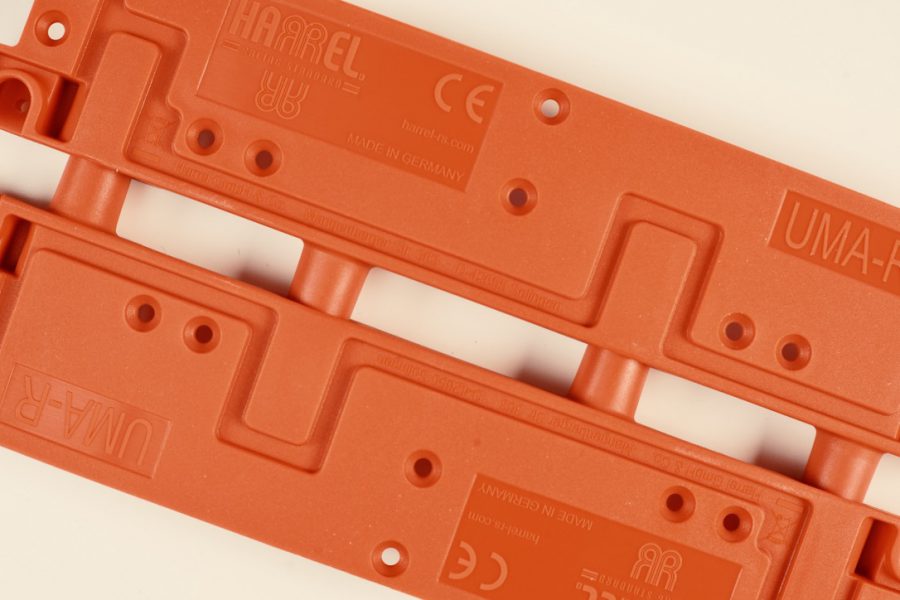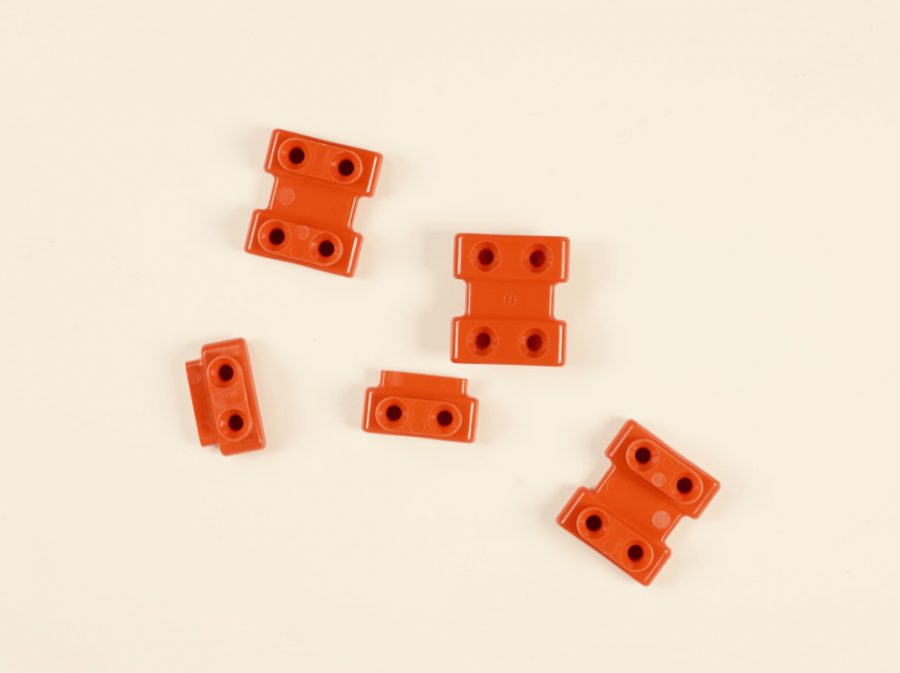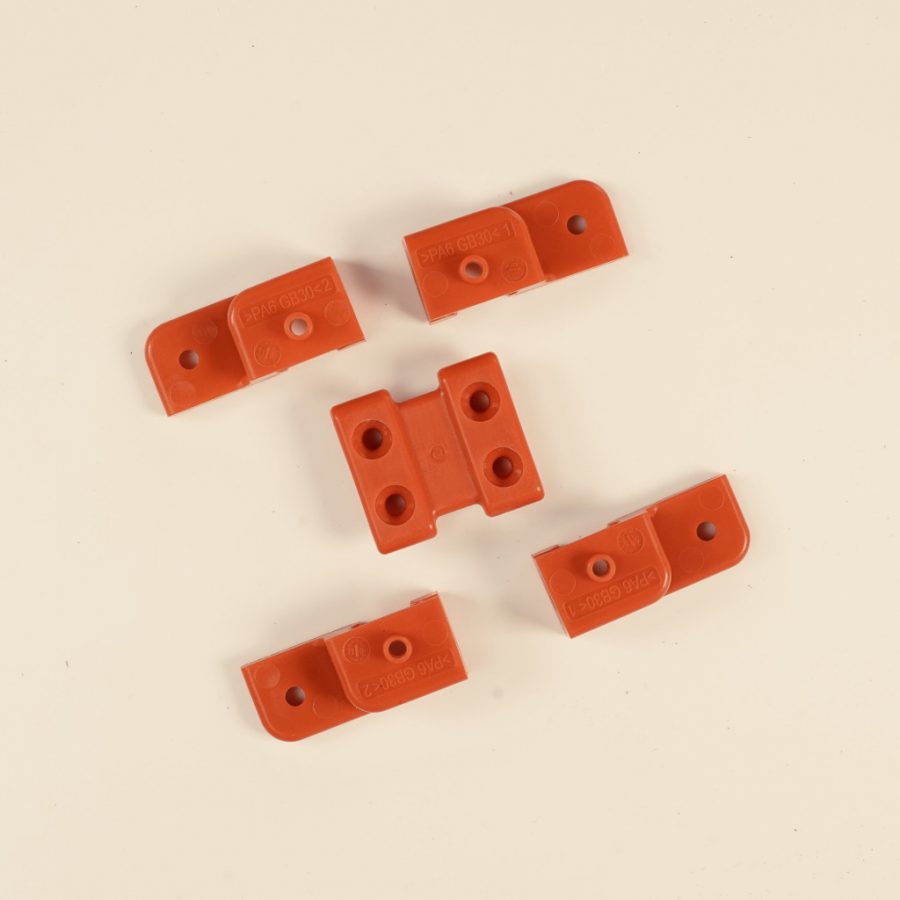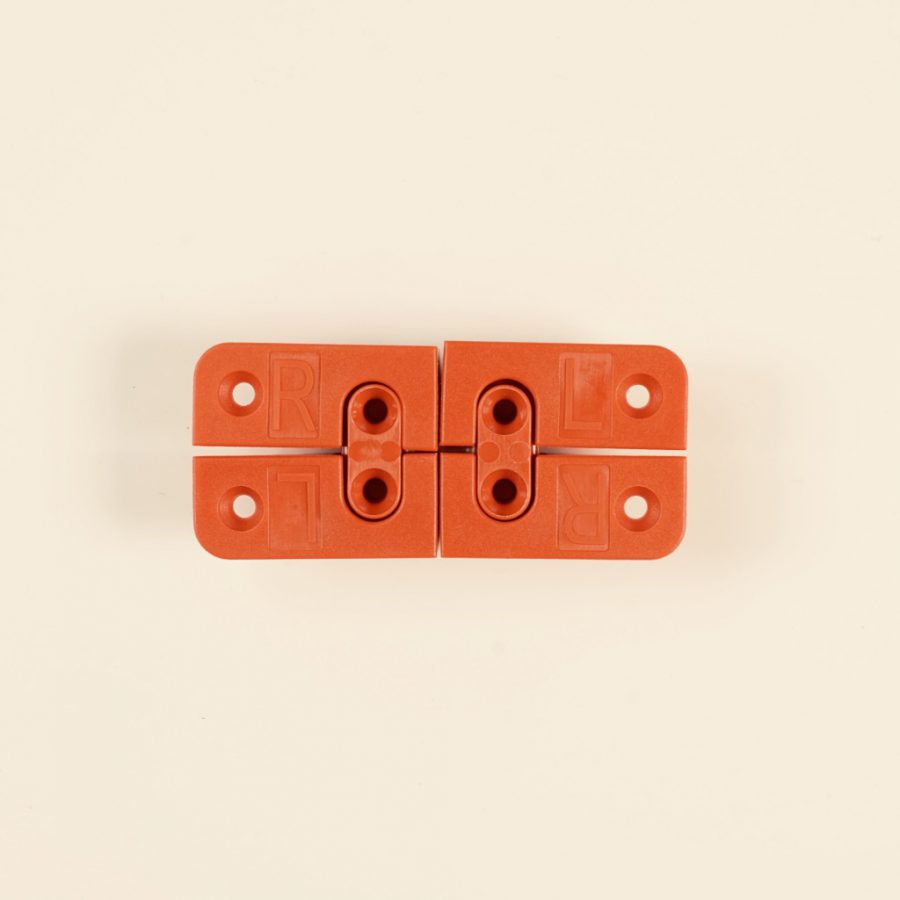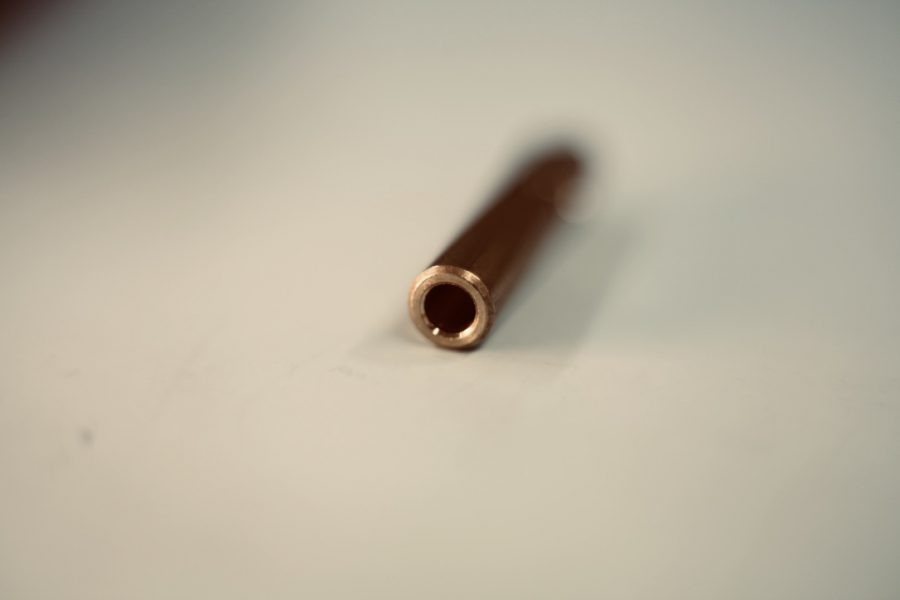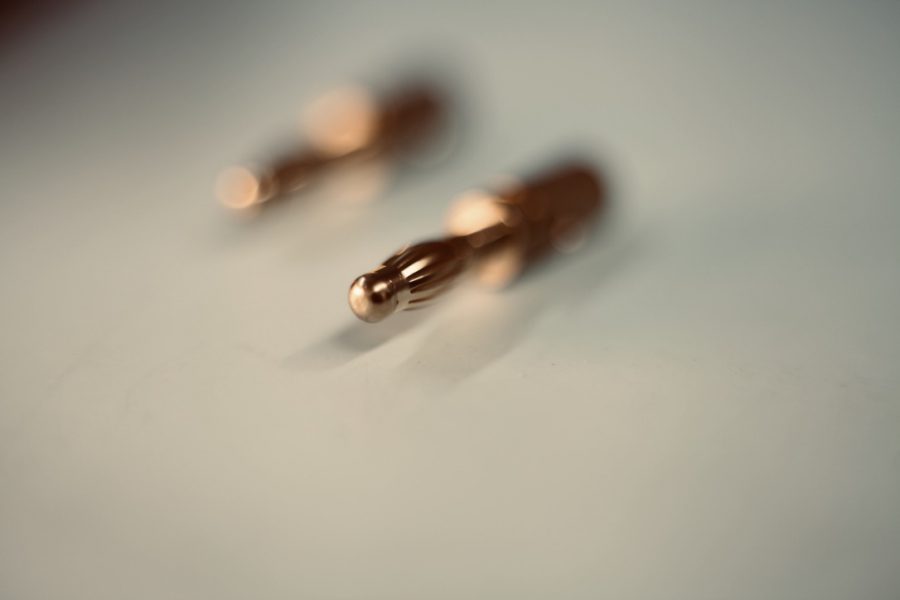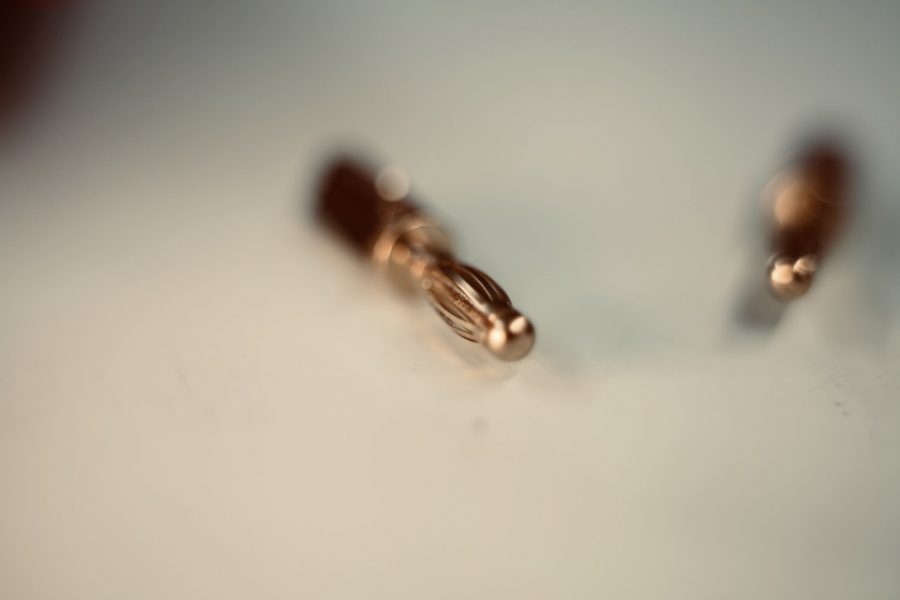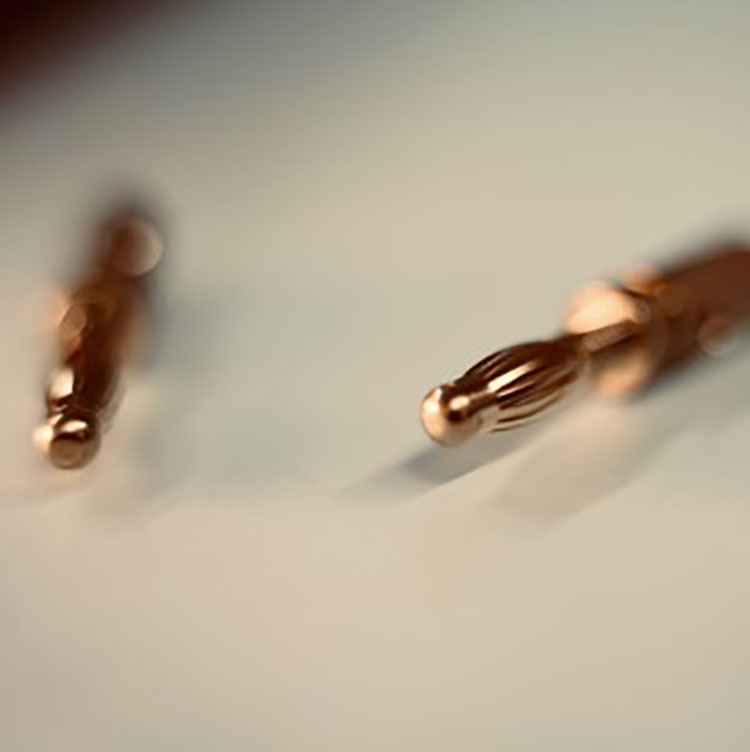 the contacts
The brass connectors through which the current flows from module to module are custom made for Harrel-RS. Gold-plated baskets on the connectors reduce the contact resistance and ensure a stable connection between the modules. The plastic clamps with which the plugs are installed are also special design.
the power supply
A loss-free and uninterruptible power supply is the most problematic issue for many SlotCar lanes on the market.
The power conductors in the Harrel-RS Powerslots are connected to the connectors and sockets of the modules via tinned copper cables. This not only minimizes the voltage loss due to poor conductivity, it also makes any intermediate current supply superfluous.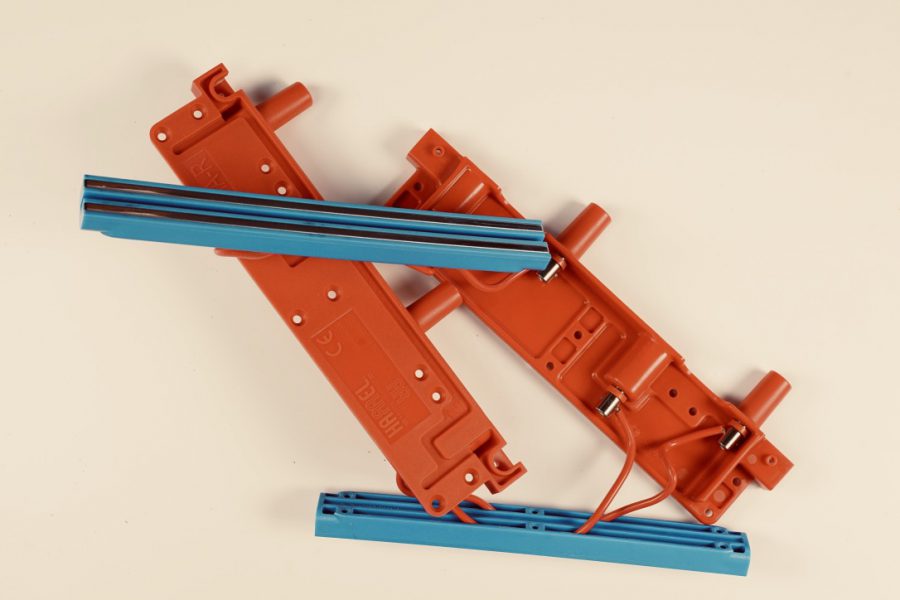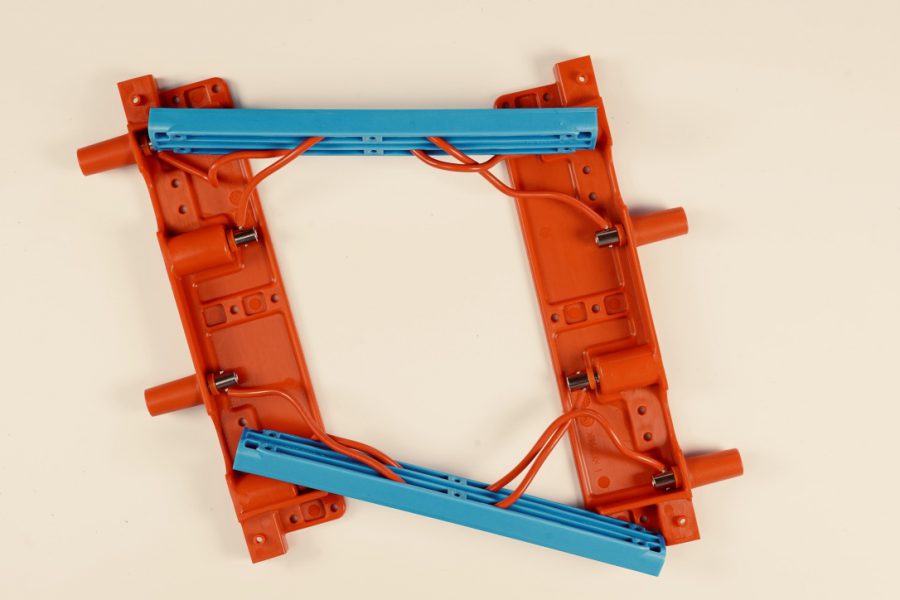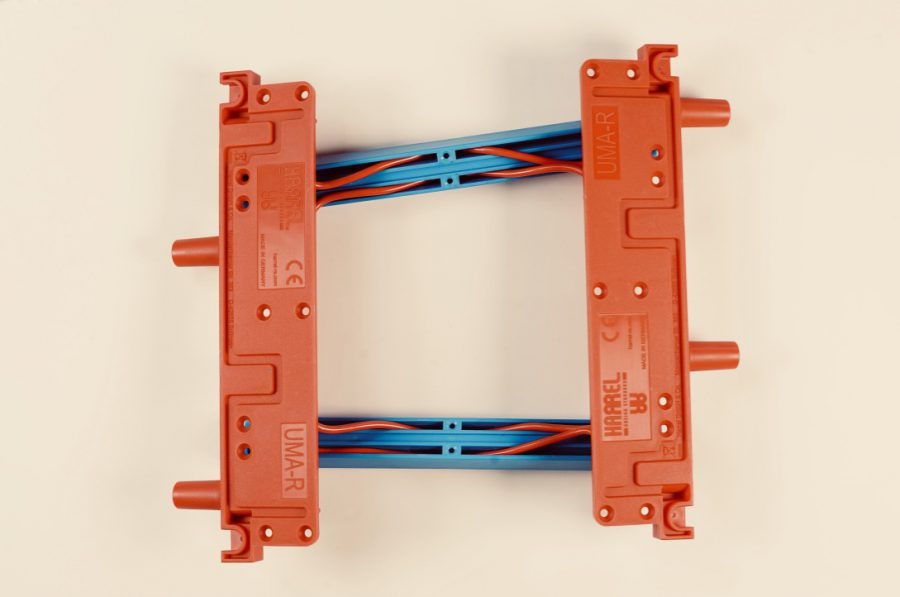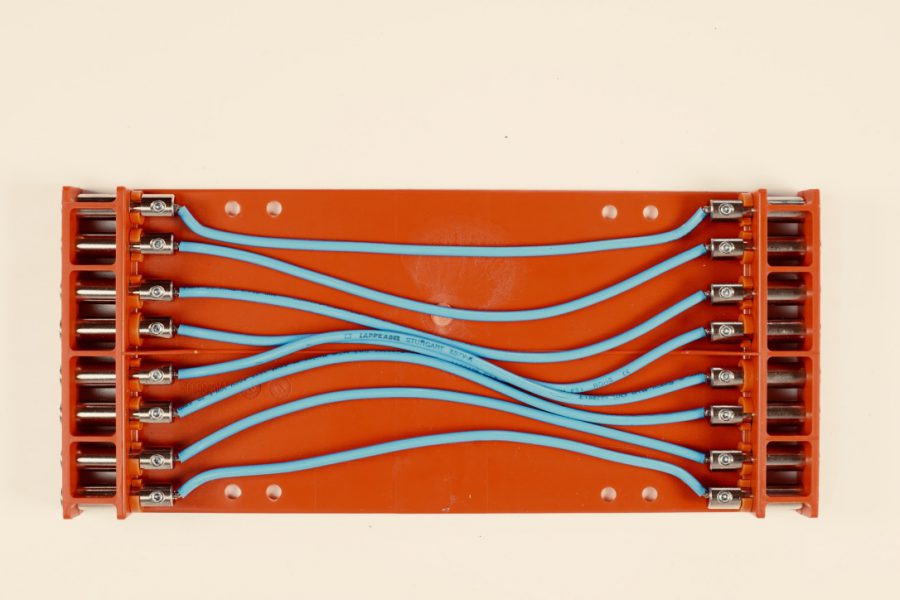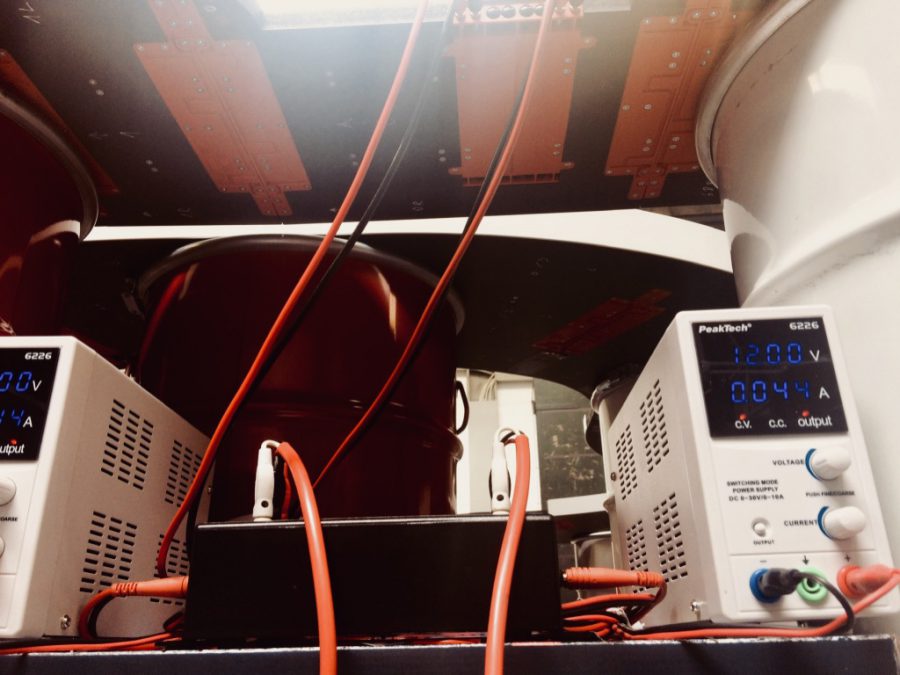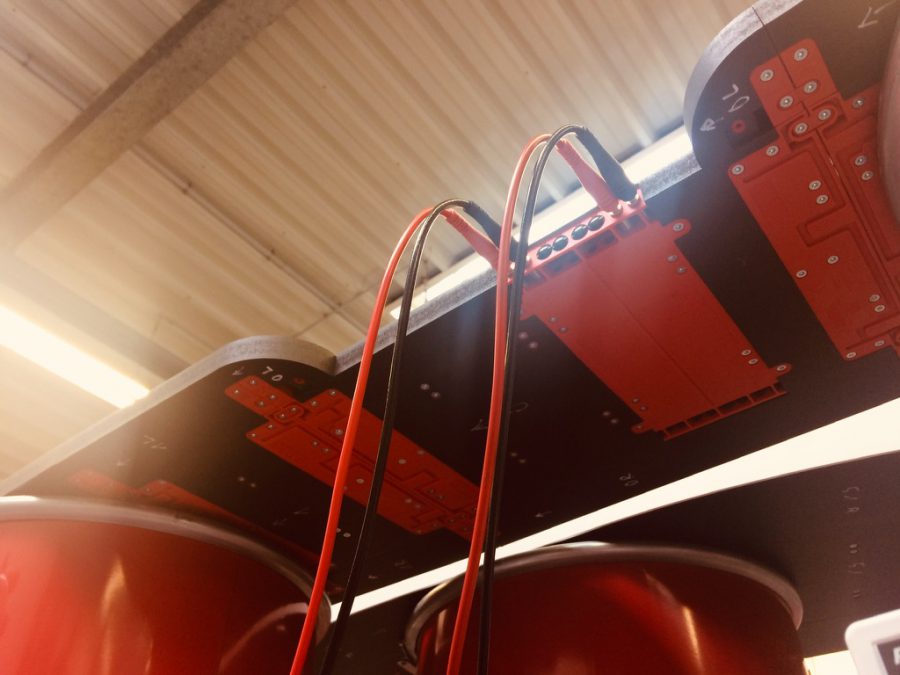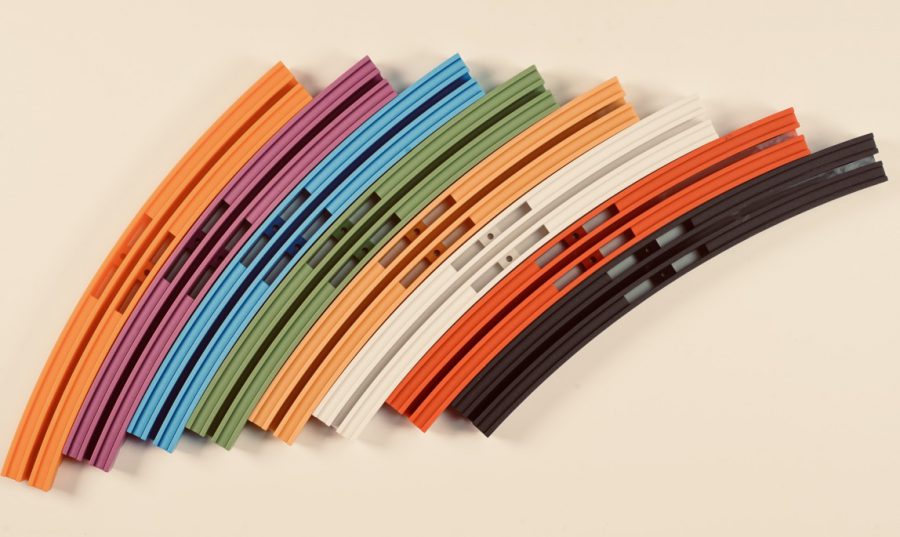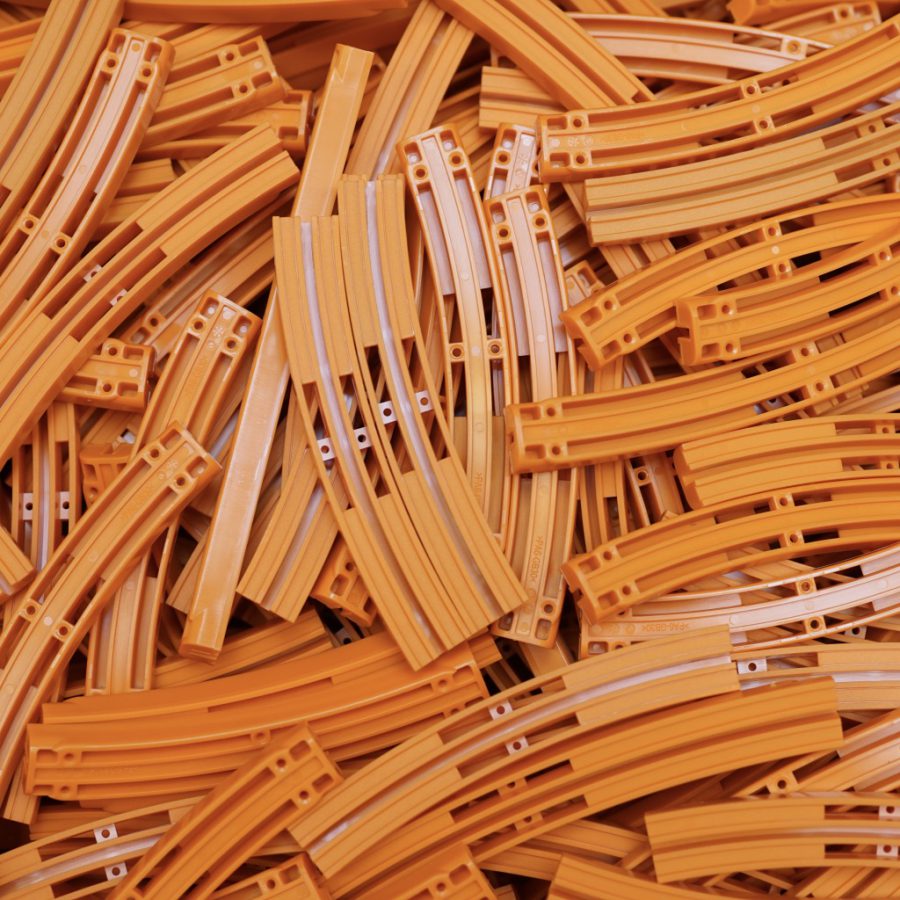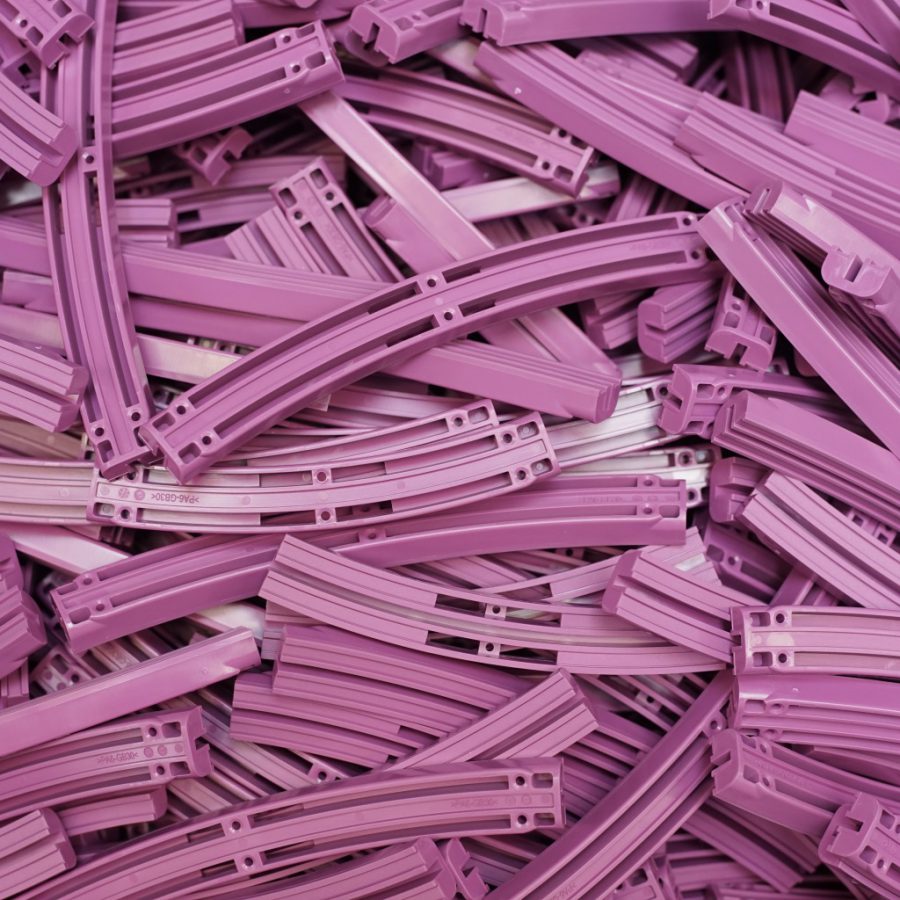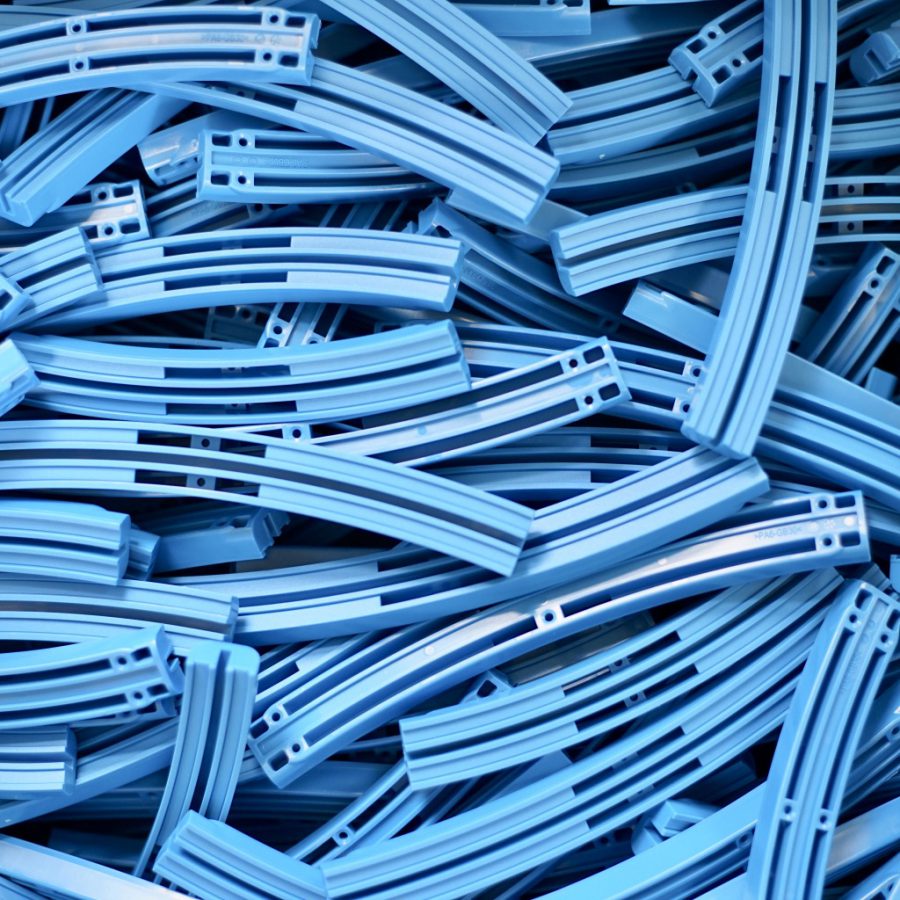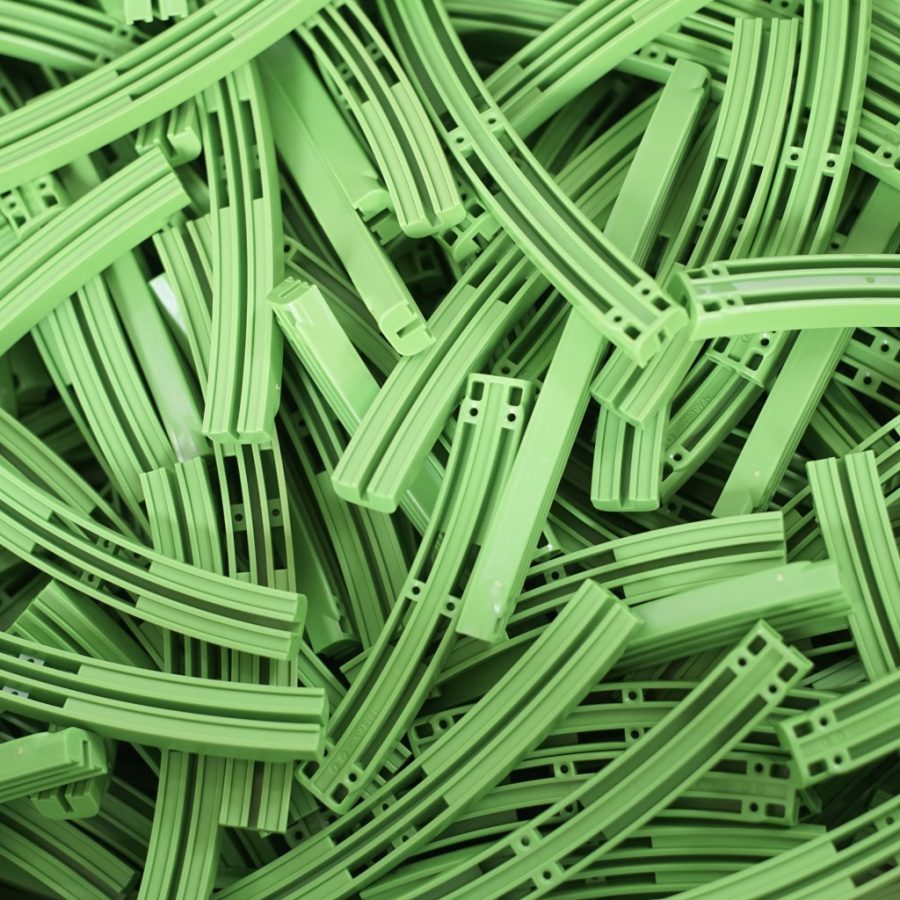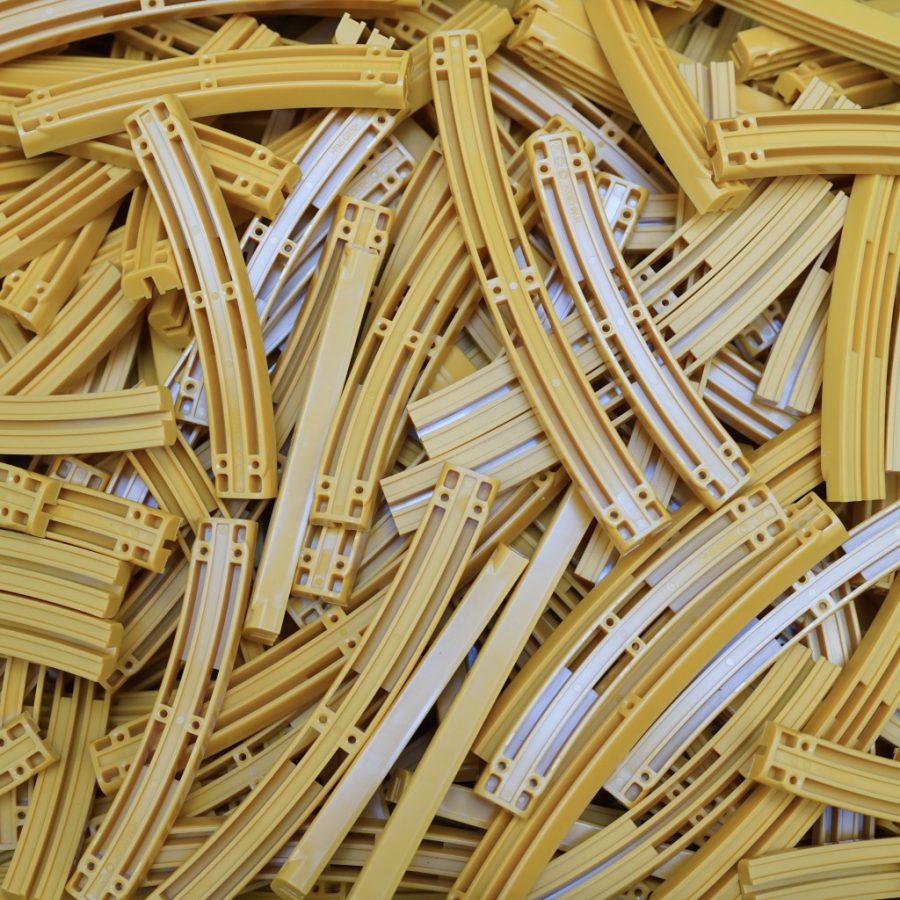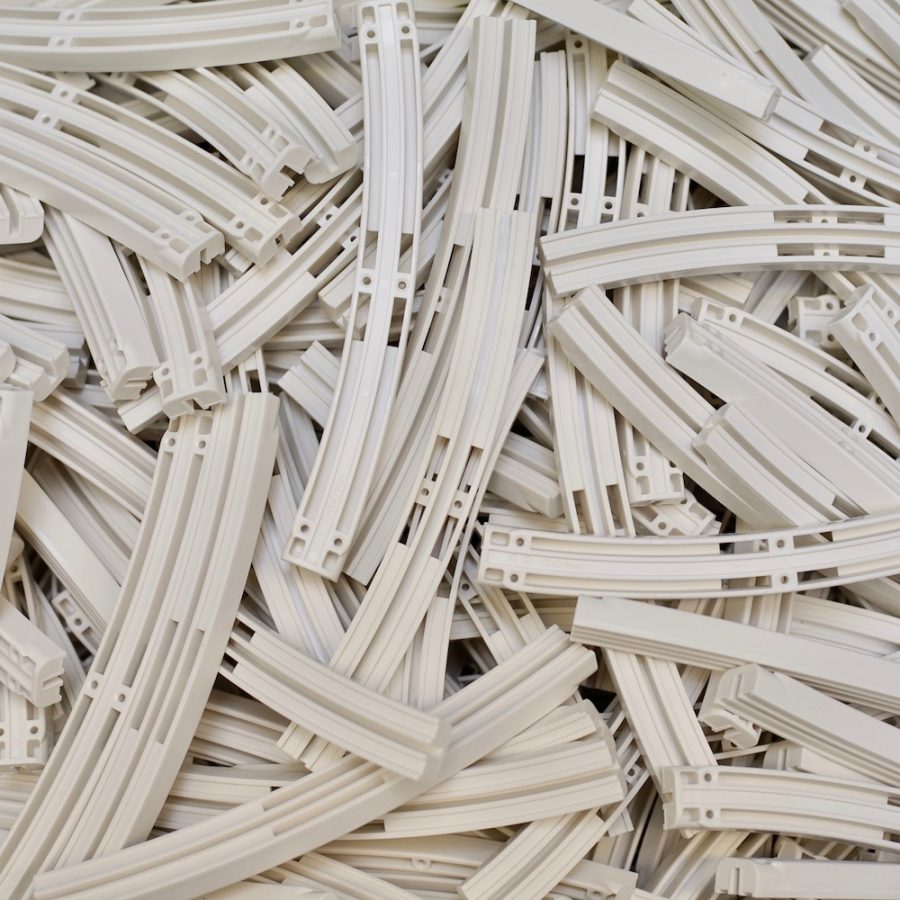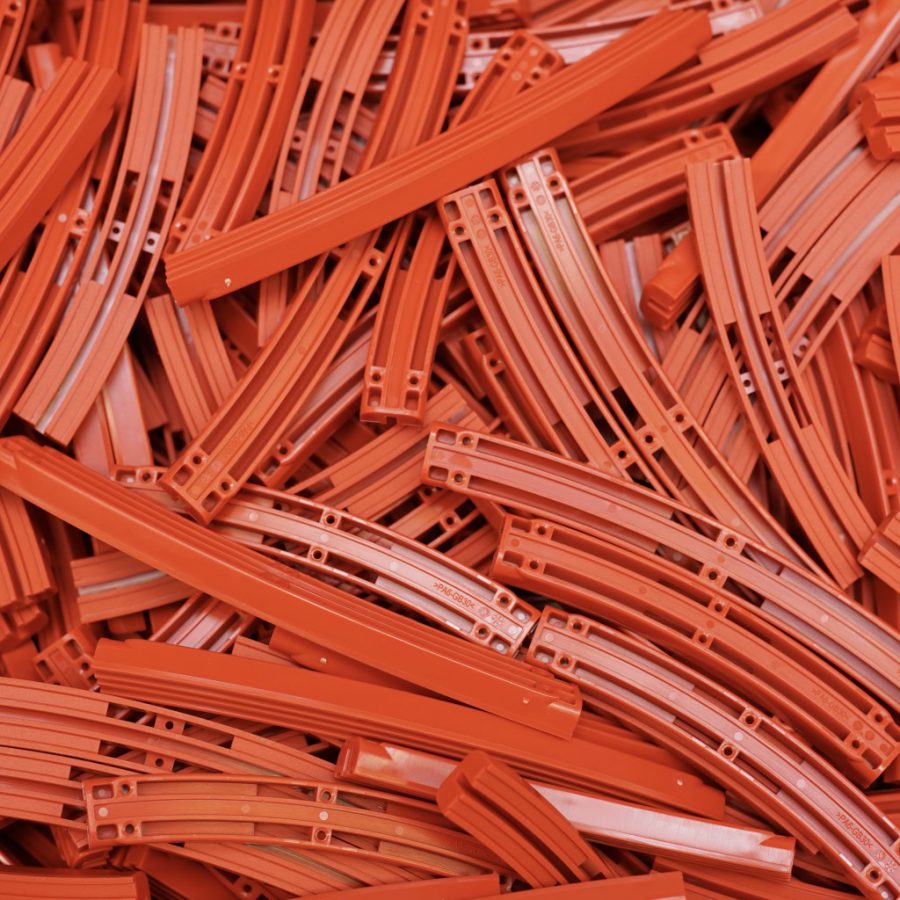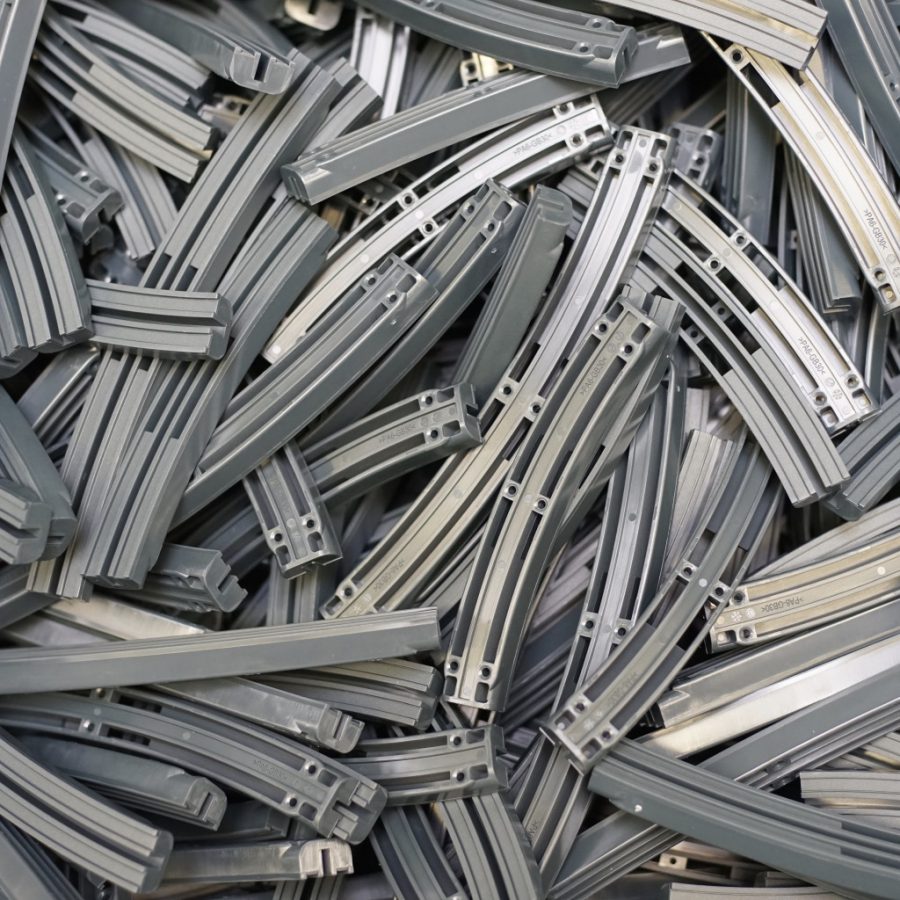 Multi-track colour-coded
Up to eight lanes can be driven parallel with a Harrel-RS. This can cause you to lose the overview with more complex layouts. The Harrel-RS Powerslots are available in eight different colours to facilitate orientation. The selection of the colours can already be determined with the Harrel-RS route planner during the draft of the route.
Curbs
No racetrack without curbs. Excessive drifting is best fun with the edge strips. The Harrel-RS Curbs are available in different widths and sizes and they can also be taken into account when planning the course. The curbs are made of MDF, are mounted to the track modules with the Harrel-RS connectors and can be supplemented with transparent crash barriers.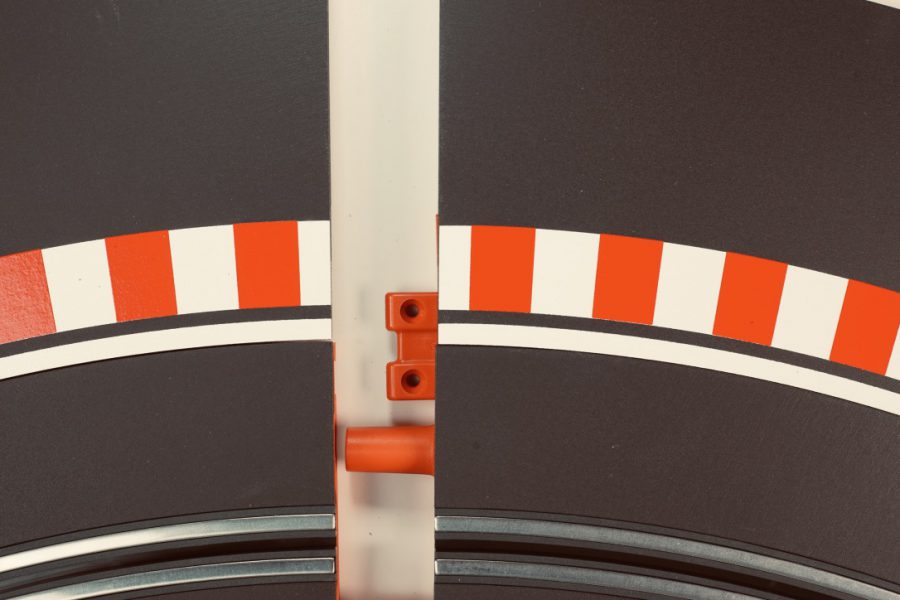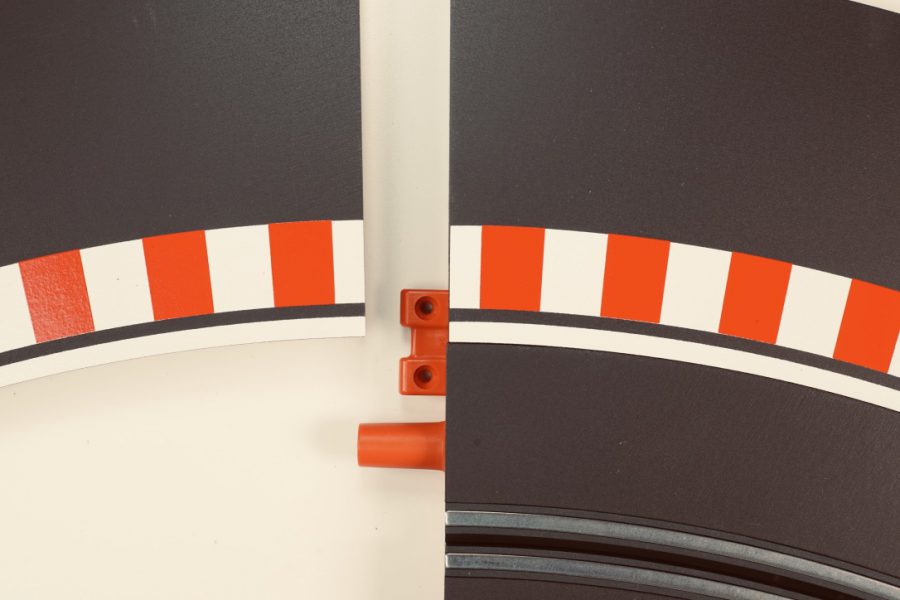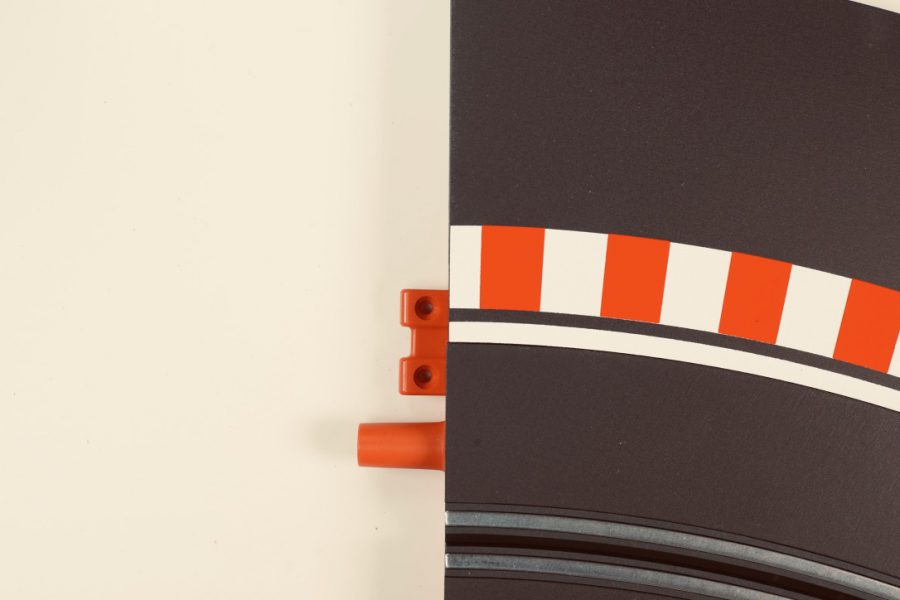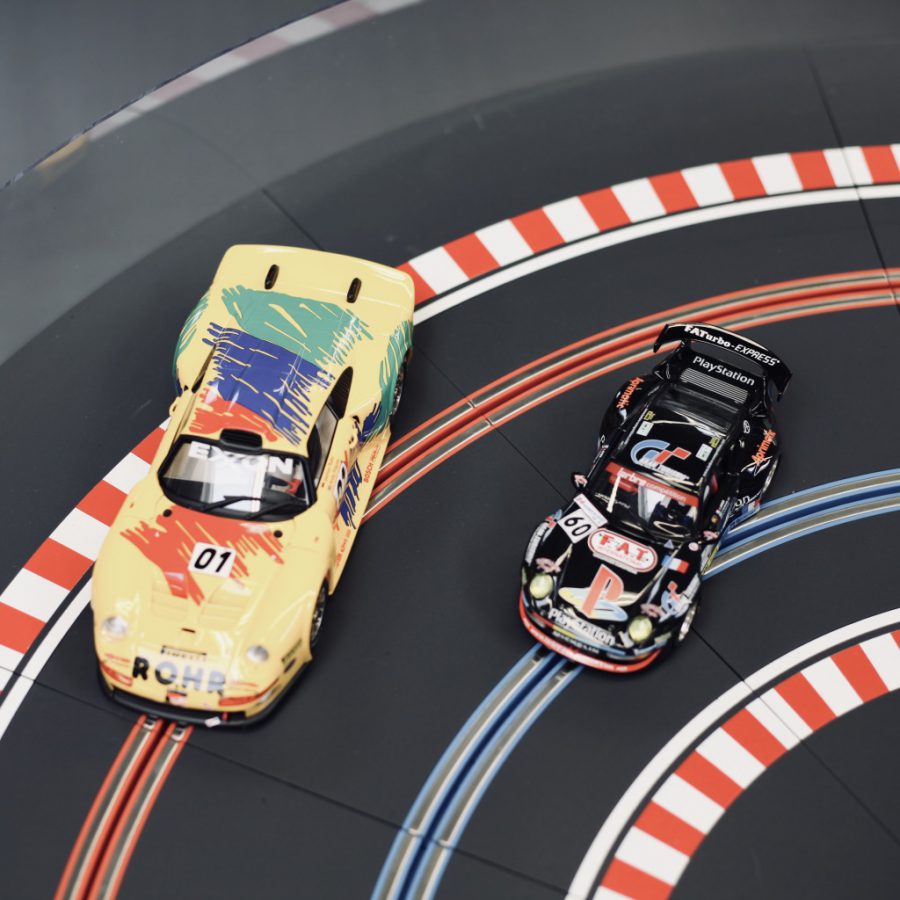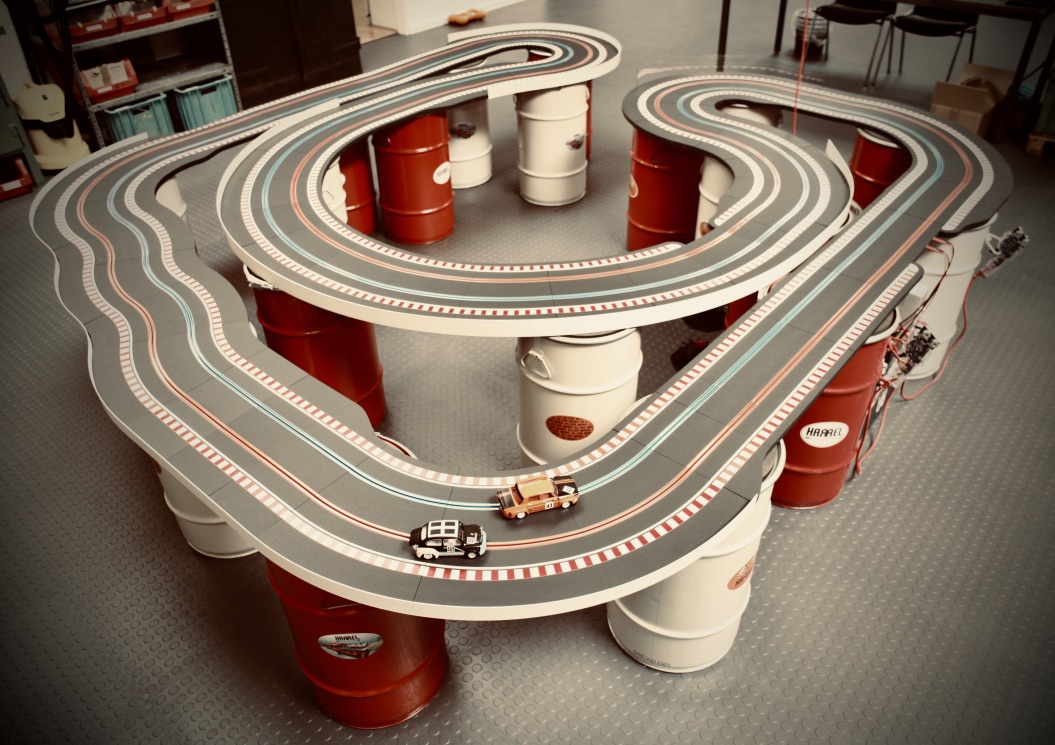 buildup
The cohesion between the Harrel-RS modules is very stable. Since our premiere at the UKSF we have been building our line on barrels. The cars are already gliding over this free-carrying track. Sure, for more stability you can screw a Harrel-RS to a carrier plate, but we seriously consider to offer the barrels soon in our shop.